Creating Residential and Commercial Spaces with Personality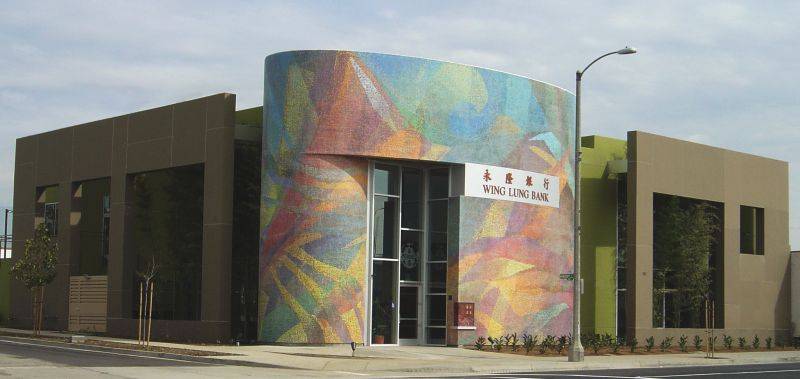 Both residential and commercial building projects will benefit from the use of architectural mosaic tile, which is highly suited for both interior and exterior applications. Glass mosaic tile, in particular, is an excellent choice for exterior use, as it is easily cleaned and maintains its brilliant colors indefinitely. While an intricate mosaic mural can often be considered too personal for use in a permanent setting, large fields of blended colors or a pleasing overall pattern is an excellent alternative that adds to the value of any residential or commercial project, rather than limiting its value for resale. Mosaic Tile Supplies offers the largest selection of in stock and made to order mosaic tile blends and patterns in the U.S., in addition to a huge variety of glass, unglazed porcelain and stainless steel mosaic tiles, stocked in the U.S.
Mosaic Tile Supplies' trademark brands of mosaic tile have been used in residential projects throughout the world, as well as in high-profile, award-winning commercial applications such as the Wing Lung Bank in Alhambra California , the El Centro Regional Medial Center in California's Imperial Valley, The Smith Aquatic Center in Charlottesville, VA and Wells Fargo banks in 4 U.S. cities. Mosaic Tile Supplies offers architectural mosaic tile for projects as small as a residential kitchen backsplash to entire building exteriors, as well as color consultations, design layout, material specifications and cost estimates. Custom mosaic design and fabrication services are also available! Just email our Design Services Dept. with the details of your job, and they will be happy to reply in a timely manner with a fabrication schedule and accurate cost estimate. Even better, all of Mosaic Tile Supplies fabrication is done in the U.S., at one of our regional fabrication centers, so we can provide you with timely service at a reasonable price.
Please browse the site to see our large variety of mosaic tiles, review our product and technical specifications, and to look over our installation methods. You'll find a wealth of information on the website, and if you have any questions, the experienced staff at Mosaic Tile Supplies, LLC is available to answer all of your mosaic tile and design questions. Email our Sales Dept. or call us today at (936) 653-8099. We look forward to making your project everything you've planned it to be!
©2021, Mosaic Tile Supplies, LLC. All Rights Reserved. This article may not be re-published in whole or in part without written permission from Mosaic Tile Supplies, LLC.
Thanks!
This field is required
This field is required
This field is required