How to Effectively Use Custom Mosaic Design in Residential and Commercial Real Estate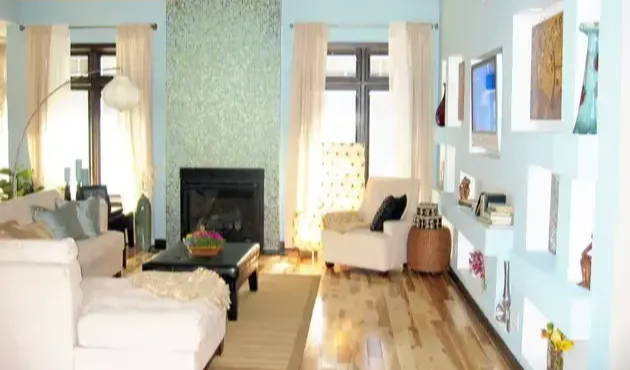 While intricate, hand-cut mosaic designs can be both too expensive and too personal to be considered a good investment for installation in commercial or residential buildings, custom mosaic designs, particularly those done in a whole tile format, can be a popular surface treatment that appeals to the majority and can add to your property value, therefore becoming an excellent investment in addition to being aesthetically pleasing.
When choosing a design, look for low-key, on-point, attractive designs that establish a theme without being too personal. For instance, a modern residential kitchen would benefit from a stripe or block mosaic pattern backsplash in a color palette that complements your kitchen decor more than it might a hand-cut mural of a still life that includes your grandmother's china pattern. For a fireplace, rather than a large-scale mosaic mural of your family crest, you might consider either a repeating flame mosaic design in muted colors or a realistic river rock mosaic pattern.
While these designs are still personal and create a connection between the other design elements of a room, they aren't so personal that it will make it difficult to sell a home or commercial building should you decide to "move up" or "scale down" in the future.
Mosaic Tile Supplies is well-known for its large selection of mosaic patterns and custom mosaic fabrication, and our Design Services department is here to assist you in making the right choice for your space, your budget, and your renovation or construction schedule. You'll find that there's an amazing range of styles and uses in which mosaic tile can be used effectively to create a unique, individualized space with added value for years to come. Whether used in classic mosaic styles or as unique works of art or focal walls, mosaic tile designs offer a unique visual impact in any setting.
Mosaic Tile Supplies, LLC is the direct importer of glass mosaic tile, unglazed porcelain mosaic tile, and stainless steel tile for many architects, designers, and builders. We also offer Complete Design Services, including color consultation, design layout, materials specifications, and cost estimates. Our Design Services department can create new patterns, blends, borders, and medallions, either from our original artwork or from your designs.
We also fabricate our own patterns and blends at four U.S. locations for expedited service. No matter the size of your project, our experienced team is ready to work to your specifications. Simply email our Design Services department to get the ball rolling. We understand the complex schedules of builders and do all that we can to work within your time frame.
For the world's most creative mosaic design options and cost-effective mosaic tile, count on Mosaic Tile Supplies, LLC. We've been the one-stop mosaic tile connection for thousands of satisfied trade and retail customers since we began marketing mosaic tile in 2000, and we want to be your source as well. Email our design department or call us today at (936) 653-8099 to find out more. For custom mosaic designs and all associated services, look no further than Mosaic Tile Supplies, LLC.
©2021, Mosaic Tile Supplies, LLC. All Rights Reserved. This article may not be re-published in whole or in part without written permission from Mosaic Tile Supplies, LLC.
Thanks!
This field is required
This field is required
This field is required