Style Is Still Affordable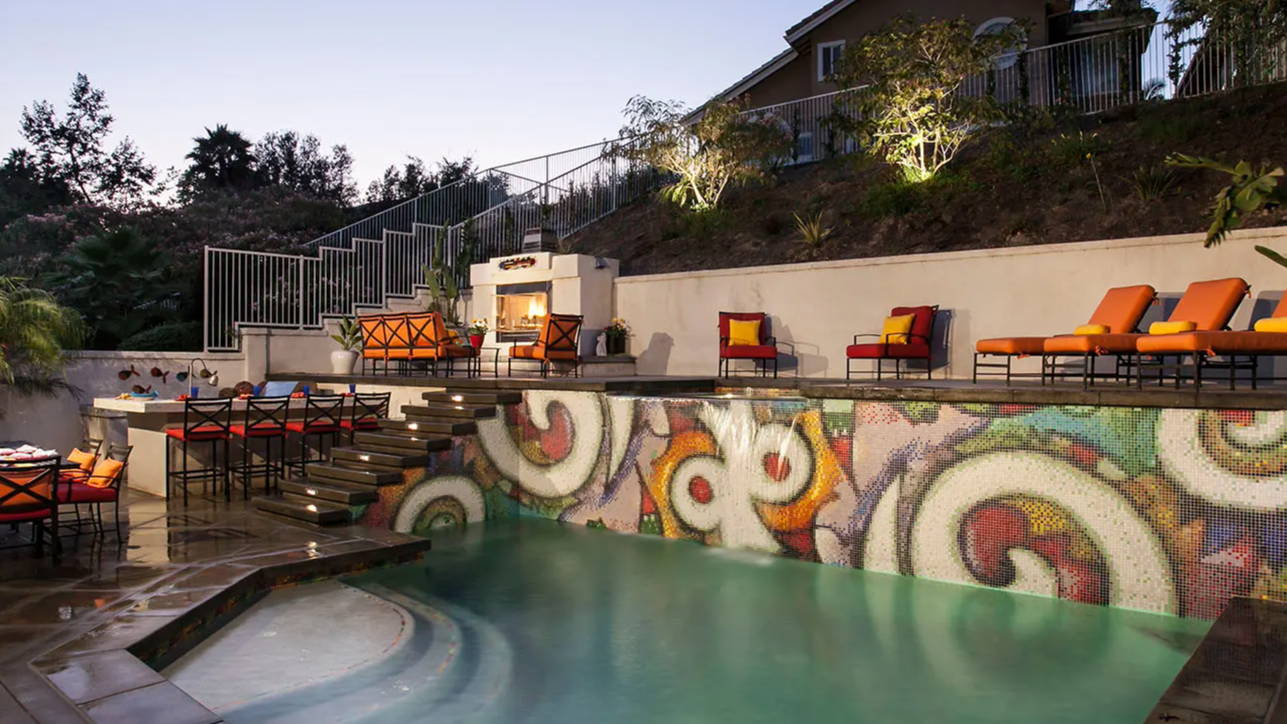 Just as the famous Crystal Palace built in London over one hundred and fifty years ago is simply not just a house of glass; mosaic glass tile in residential and commercial buildings aren't simply just any other tile. Colored glass has been used for years in windows; the beautiful stained glass reminiscent of times past has always been a pleasure to view. Usually, though, the prices associated with such masterpieces are unaffordable to the average working American. But because of modern-day technical advances, the realization that colored glass is a great alternative to traditional ceramic and porcelain tiles is making its debut in the decorating arena; best of all is that now everyone, regardless of budget, can enjoy its beauty, because the price is so affordable.
Mosaic glass tiles are great options for kitchen areas, as well as pools and showers. One of the traits that glass tiles have over other tile choices for these areas is their ability to not hold water. Many times homeowners and commercial hotels have to deal with mildew and mold issues regarding pools and areas where moisture is a problem. Unlike ceramic tiles, glass tiles are non-porous; therefore, they are hypoallergenic and chemical resistant, so there are never any mold or mildew concerns.
There are many variations of glass mosaic tiles available. Various sizes and colors are available for any area, and high-traffic glass tiles work very well and are fabricated to resist easy breakage and chipping. As well, you will enjoy the effects of glass mosaic tiles offer in different lighting conditions, and the ability to reflect instead of absorbing light. For many years, famous designers and architects have understood the concept of light and its ability to make or break a room. Lighting's effect on mosaic glass tiles can give any area a feeling of openness. It can make a room feel light and airy instead of cramped and claustrophobic.
At MosaicTileSupplies.com, a fabricator and manufacturer of glass mosaic tiles, the color choices, sizes, and custom design options are endless. As well, one of their greatest achievements for their customers is the ability to view custom blends of tiles at a click of the mouse. The Mosaic MAXimizer, a mosaic tile blend designer tool, is used by many to create unique glass mosaic masterpieces for their home. From the comfort of your home, you will have the ability to mix and match glass mosaic tiles and see the result onscreen, as well as the opportunity to purchase samples for approval before placing a full order. No longer do you need to visit tile stores and deal with salespeople or limited stock options. You can mix, match and blend any tile available at MosaicTileSupplies.com and do it on your terms, in your time, and at your price point.
Prices for unique glass mosaic tiles are very affordable. These glass mosaic tiles are produced and manufactured with the discerning customer in mind. At MosaicTileSupplies.com, our philosophy is to offer options available directly to the public, as well as offering special pricing for builders, designers, and other members of the trade. MosaicTileSupplies.com offers great prices and turnaround times. Most custom mosaic blends, patterns, and gradients can be produced within a few days, or as little as two weeks for larger projects.
©2021, Mosaic Tile Supplies, LLC. All Rights Reserved. This article may not be re-published in whole or in part without written permission from Mosaic Tile Supplies, LLC.
Thanks!
This field is required
This field is required
This field is required