Home
"I just received my order. Beautiful. I do appreciate the time and manner the order was completed in. My tile guy was astounded at the price that I paid. I would have paid 10xs the amount to have this made locally."

J. Taylor
"So helpful! I didn't order the correct number of tiles for my sample order and Haleigh double-checked with me and made sure I got what I paid for. Thank you!"

Margaret Reece
"I bought your tiles a few years back when I was building my new house. Everyone LOVES my bathrooms!"

R. Gordon
"Thank you so much for your quick response. Your company is the best all the way around! Thank you!"

M. Becktold
"Thank you so much for this. I cannot say enough for the customer service and quality from your company. You guys are amazing!"

E. Decker
"I was in NJ last week and my customer said she was doing a custom mosaic and when I mentioned you she said 'OH MY I LOVE RANDY THAT IS WHO DID THIS MOSAIC.' …Zambrina Westfield Marble"

Bobby Galihar of Nemo Tile
"Y'all are quick and efficient, thank you!"

M. Cotone
"Hey, y'all are a great help 👍"

M. Wakamiya
"I am finally getting to sending pictures of our bathroom remodel. We are very happy with how the whole project turned out and happy we were able to get such an interesting tile from MTS."

G. Millner

"The tile arrived and it's just perfect! I so appreciate all of your help and your willing to create this color/pattern for us. Thank You so much"

J. Bazzoli

"Thank you so much! You have been a great help."

A. Coker-White

"Thank you so much for all this info. Very helpful. Still mulling over the floor tile remodel plan, but your reply gives me a lot of confidence in your company."

Doug

"I received the tile and had a chance to open one box and lay it out in the pattern today, it looks gorgeous! Absolutely love your work, thank you so much!"

M. Jusich

"Thank you so much for being such a great company to work with. I loved the ease of ordering all the samples. And such friendly service at answering all my questions. Thank you!"

Ashley H.
"So helpful! I didn't order the correct number of tiles for my sample order and Haleigh double-checked with me and made sure I got what I paid for. Thank you!"

Margaret Reece
"I bought your tiles a few years back when I was building my new house. Everyone LOVES my bathrooms!"

R. Gordon
"Thank you so much for your quick response. Your company is the best all the way around! Thank you!"

M. Becktold
"Thank you so much for this. I cannot say enough for the customer service and quality from your company. You guys are amazing!"

E. Decker
"I was in NJ last week and my customer said she was doing a custom mosaic and when I mentioned you she said 'OH MY I LOVE RANDY THAT IS WHO DID THIS MOSAIC.' …Zambrina Westfield Marble"

Bobby Galihar of Nemo Tile
"Y'all are quick and efficient, thank you!"

M. Cotone
"Hey, y'all are a great help 👍"

M. Wakamiya
"I am finally getting to sending pictures of our bathroom remodel. We are very happy with how the whole project turned out and happy we were able to get such an interesting tile from MTS."

G. Millner

"The tile arrived and it's just perfect! I so appreciate all of your help and your willing to create this color/pattern for us. Thank You so much"

J. Bazzoli

"Thank you so much! You have been a great help."

A. Coker-White

"Thank you so much for all this info. Very helpful. Still mulling over the floor tile remodel plan, but your reply gives me a lot of confidence in your company."

Doug

"I received the tile and had a chance to open one box and lay it out in the pattern today, it looks gorgeous! Absolutely love your work, thank you so much!"

M. Jusich

Samples are an Important First Step in Every Successful Project
Deciding on what tile you want can be stressful, especially with an almost endless selection. At MosaicTile.com, you can get a firsthand look at your favorite tiles before committing to a full tile order, making the decision much easier for your project.
Expert Advice & Current Trends
Glass Mosaic Tile Bathroom Ideas
The Benefits of Glass Mosaic Tile in Residential Bathrooms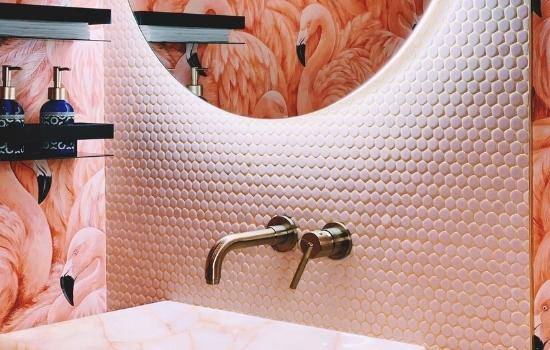 Expert Advice & Current Trends
Architectural Mosaic Tile
Creating Residential and Commercial Spaces with Personality
Expert Advice & Current Trends
Glass Mosaic Tile Backsplash Ideas
Easy and Inexpensive Ways to Add Color to Your Kitchen or Bath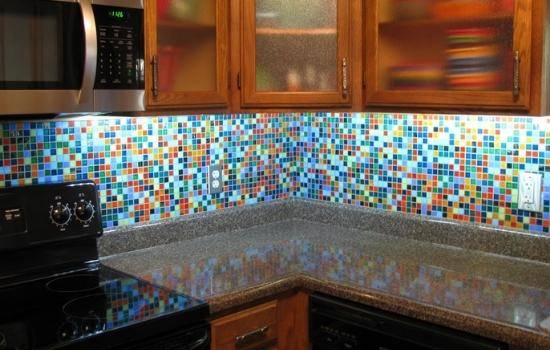 Expert Advice & Current Trends
Mosaic Tile & Interior Design Articles
Thanks!
This field is required
This field is required
This field is required